20 Years Designing Websites in Port Stephens
Choosing a LOCAL web designer like Port Stephens Websites has some great advantages.
Better Service: We value your business and will always treat you as a special customer. (not as a number like bigger companies do)
Your Business is Our Business: We want your business to succeed and will do everything within our power to show it off to the world.
Value for Money: Having low overheads mean we can pass on the savings to you. View our Low Pricing
Fast Website Development: Have your website up and running within 1-2 weeks or even sooner is necessary.
Honest and Open Communications: Business partnerships are based on TRUST and we value that more than anything. From the first phone call to friendly ongoing support we'll make sure we'll keep you informed every step of the way.
We'll make minor changes for the life of your website: At anytime you can contact us to make small changes to your website and we won't charge you.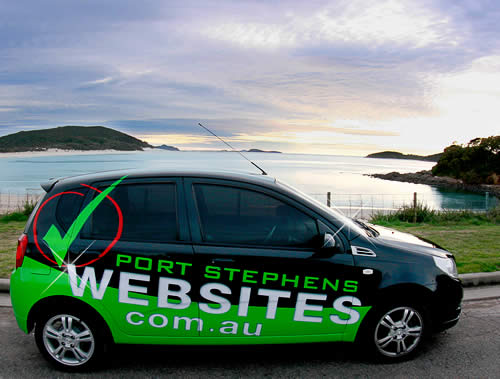 Small Business Package
Up to 5 Pages (or 5 Sections if only a 1 Page website)
Great looking modern design with slideshow, gallery etc etc
SEO so your customers can find you
Responsive so looks great on all devices
Self managed pages with login and step-by-step tutorials
INCLUDES MINOR CHANGES (With hosting)
Fast AFTER SALES support and advice
Includes all standard modern website features. Special requirements and customisation can also be added when requested.
All websites need to be hosted on a special server to make it publicly available.
We offer a few different hosting solutions for all websites we develop and is based on your requirements and budget. Our standard hosting is $25 month which comes with heaps of features like comprehensive support, minor changes for the life of your website etc. You can also arrange your own hosting if you prefer and we'll just design your website on it.
Hosting can be a minefield but we'll guide you through all the options and make sure you understand the pros and cons of each. That way you can make the best decision for your business and available budget.
Regardless of your chosen hosting environment a WEBSITE ADMIN Login and password is supplied as well as a step-by-step manual on how to manage the content on your website.
We'd love to hear from you. Just fill in this form and we'll contact you ASAP.