We specialise in giving Small Businesses GREAT SERVICE.
With over 15 YEARS designing websites for businesses in Port Stephens our customers will testify we are super reliable, do what we say and provide the sort of service you expect from a LOCAL Port Stephens business (including answering your questions FAST).
We specialise in VALUE FOR MONEY web design for local businesses. We can offer everything the bigger design companies can do AND provide local, reliable, friendly service
All our affordable websites are self managed but we also include FREE MINOR CHANGES for life. You can't beat that!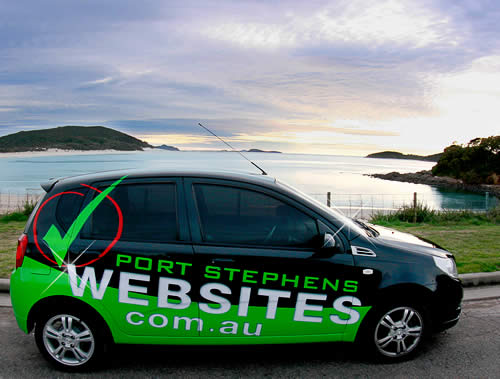 Some of our many website designs
You will recognise many of these local businesses and organisations who have trusted us to create and manage their website.
We are proud to help and support the local community.
Ray was awesome in all areas of setting up our Website! Great communication and always there to help or give advice when needed. Our feedback from customers have been great. We are very happy with Port Stephens Websites.
Ray has been looking after my websites for years. He is very helpful and only a phone call away. Nothing is a problem with Port Stephens Websites. A big thank you from Salamander Village Florist and the Florist and Wedding Specialist.
Salamander Bay Village Florist
Ray has been a pleasure to deal with in designing and hosting my website, Any questions and he's always there to answer them quickly. Port Stephens Websites comes highly recommend.
Thanks so much Ray, for a classy, professional looking & easy to use website. Exactly what my business needed. I reccommend Port Stephens Websites to any business that needs a web designer.